A wedding is one of the most important events in your life and you want to make sure that everything is perfect. After all, you would want to look back to that special day with pride, knowing how glowing and beautiful you looked. To ensure this everything should be double checked to the last detail and this includes your hair and makeup trials too.
Yes ladies, booking a wedding hair and makeup trial fall in the top 5 things to do list.
Can you imagine being surprised how you look on your big day? It is not just smart to wait until the final day to see if that particular hairstyle or makeup is going to work for you. There are so many styles to choose from so you need a trial to find the one that looks perfect on you. Professional Hair and Makeup Melbourne say that schedule your trial 2-3 weeks prior to the wedding so that the information is fresh in the stylist mind. Another reason is to give you enough time to look for a replacement if you are not satisfied with the look.
Having a makeup trial is the best way to ensure that you are happy with the look, check for sensitivity and the durability of the makeup before the wedding day. A good time to have your makeup trial is on the same day as you have your hair trial. Wear a light colored top when going for trial. The color of the clothing reflects back on the skin and will look similar into the wedding day. Another important thing, have your trial in daylight. Makeup looks better in natural light.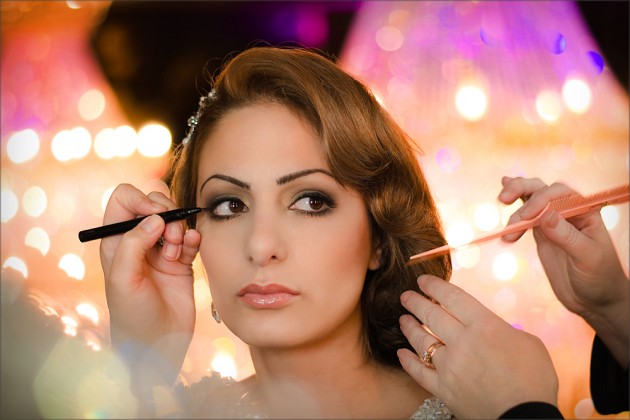 Do not hesitate to communicate with your stylist for the look you want to achieve. Communication always results to a successful trial. Your trial will go smooth if you have an idea of what you're looking for, carry pictures or magazines that contain the hairstyle and makeup you want.  Listen to your stylist and work together so that you can come up with a hairstyle and makeup that best suits your face, skin tone and your dress.
Bridal hair and makeup trial are recommended to make sure you are going to look perfect on your wedding day and also gives you enough time to find another stylist if you are not satisfied with the work.